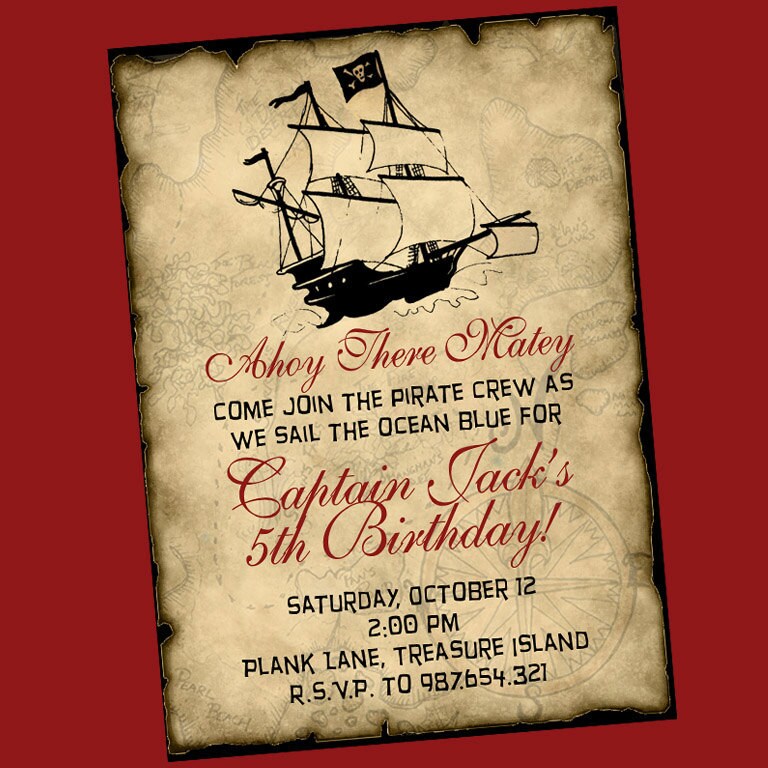 Finally, I've used an idea off of Pinterest.com.
I have so many pins and things I'd like to try, but the truth is it's extremely hard to actually do them.
Well, my boy is turning FIVE this Friday and he wanted a pirate party.
I couldn't resist the above invite I found on pinterest so I decided to make my own.
I was pretty impressed how they turned out.
What do you think?